Off-Peak School Bus Web Special
$390 Roundtrip between 8:45 AM and 1:45 PM, Monday – Friday
JULY 10th - PRESS RELEASE
Safety is our most fundamental goal at Local Motion of Boston, and is at the forefront of
everything we do, from operating practices to driver training to vehicle maintenance. On
Wednesday, July 10, a fire began in a wheel well of one of our coach buses while it was
traveling on Route 128 in Burlington, Mass., carrying upwards of 40 passengers. The driver
identified the issue immediately and pulled over to assess the vehicle's exterior. Upon seeing
smoke coming from the vehicle, he evacuated all of the passengers within seconds.
It was the experience and quick action of our driver, who has a spotless record and thousands of
hours behind the wheel at our company and other regional bus travel providers, that ensured all
of the passengers were unharmed.
All Local Motion of Boston vehicles are maintained to meet the exacting standards of the
Federal Motor Carrier Safety Administration, and passed a fleetwide audit in 2018.
We have launched our own internal investigation to identify the cause of the incident in order to
ensure continued safe travel for all of our clients and passengers throughout the region. We also
are cooperating fully with police and other investigators.
As a company that has been serving New Englanders for more than 25 years, we are aware of
how situations such as this one can affect traffic. We apologize for any delays this situation may
have caused for those on the roadways today, and are grateful to police, fire and rescue services
for their quick response.
– Bruce Barrows, Director, Co-Owner, Local Motion of Boston
Local Motion is your local group transportation expert, having provided over 25 years of safe and dependable charter bus, shuttle bus, corporate transportation and school bus service throughout Boston and New England. Our broad service offerings meet the group transportation needs of any variety of company, hospitality provider, event planner, school or individual. We tailor-fit our transportation solutions to meet your requirements. Our goal is that every passenger has an exceptional experience with us. Local Motion makes group transportation easy and stress-free, allowing you to focus on what's important: your event!
Local Motion of Boston—Group Transportation with The Local Experts™
Call 781-535-6344 and select option 2 to speak to a representative.
Our mission is to set the standard for group transportation in the Boston market by delivering a higher than expected level of service through our commitment to excellence.
WEDDING + CELEBRATION
Your special day is special to us, too. We understand planning a wedding or memorable occasion for your family or business requires many coordinated efforts that take time and focus. Local Motion is here to help.
PUBLIC + PRIVATE SCHOOL
At Local Motion of Boston, we love kids. Since the beginning, we have provided safe and reliable school transportation to students of all ages, K through the university level.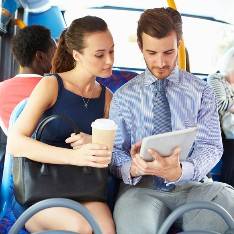 CORPORATE + EXECUTIVE
Sporting events, corporate junkets, award ceremonies, conventions, quarterly meetings, conferences, year-end, and holiday celebrations are just some of the events a company may have their employees participate in. 
TEAM SPORTS + ATHLETICS
We have been providing reliable and safe student transportation to athletic games, tournaments, and rallies for more than 15 years, and are experienced in getting the team to the event safely and on time.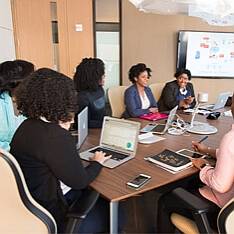 EMPLOYEE SHUTTLE
Companies are looking for ways to save money on their transportation budget when moving their employees as a cohesive group to an organized event or activity. Local Motion of Boston provides reliable employee shuttle service:
SPECIAL EVENTS + FIELD TRIPS
At Local Motion of Boston, our customers travel to an endless variety of destinations and planned events. Some are single day events and some include overnight or week-long trips.
OUR FLEET
At Local Motion of Boston, we have a comprehensive fleet of vans, buses and motor coaches. Since the beginning, we have always designed our fleet around the needs of our customer and how to serve them best. Our customers come to us with a wide range of group transportation needs, so whether it is a small corporate outing of twenty people to a conference center or a university's 25th reunion of 800 classmates, 1,200 guests and family members, Local Motion has the equipment to support the demand in just the right way.
We pride ourselves on the excellent reviews we get online and in person. Here's a small sample of happy customers that consistently say we're the best group transportation company in Boston!
Lynda
Local Motion has been our transportation service for the last 3 years. Couldn't be happier with the level of service from our driver, Ricardo!!! The bus was full service! WiFi, dvd, and lavatory. Ricardo was on location with the bus a 1/2 hour before our anticipated departure, picture 50 ladies trying to gather on time! Arrived on location for the race as we requested. Spent several hours on location, running, then celebrating!! When ready to depart Ricardo and the bus were only minutes away!! Departing is an adventure..50 plus ladies after a 5K and a dance party(drinks, drinks, and more drinks)
Our ride home was,as always,a blast! Music pumping, ladies having a blast and Ricardo as our driver, getting us home safe and sound!! Five stars!!
Seth
Local Motion has for many years been providing the bus for our company's annual ski trip, and they are fantastic! They are extremely reliable (we start at 5 AM and they are always in place early), the buses are modern and comfortable, and the drivers have been pleasant and accommodating. I can't speak highly enough of the great service we have received and look forward to using them for future outings.
Emily O
American Repertory Theater
"Saturday was a great success! Your team provided excellent service and garnered compliments from our patrons. Lorraine was fantastic. Please let her know how much I appreciated her professionalism and flexibility. She ensured our operations ran smoothly."